Description
AMOUNT PER SERVING
INGREDIENTS
QUANTITY
% VNR*
HORSETAIL DRY EXT./td>160 mg&nbsp
CALCIUM
155,40 mg
19,43
SPIRULINE
120 mg
SOY PROTEIN
108 mg
MAGNESIUM
82,5 mg
22
VITAMIN C
80 mg
100
COENZYME Q10
20 mg
NIACINE
18 mg
112,5
VITAMIN E
12 mg
100
IRON
7,07 mg
50,50
ZINC
6,18 mg
61,80
COENZYME Q10
1,0 mg
PANTOTENIC ACID
6 mg
100
MANGANESE
2,2 mg
110;
VITAMIN B6
2 mg
142,86
VITAMIN B2
1,6 mg
114,29
COPPER
1,1 mg
110
VITAMIN A
400 mg
50
FOLIC ACID
200 mg
100
INOSITOL
0,15 mg
COLINE BITARTARATO
0,15 mg
BIOTINE
150 mCg
300
SELENIUM
12,5 mCg
22,73
VITAMINE B12
2,50 mCg
100
*%VNR : Percent Daily Values (DV). When empty Daily Value (DV) not established
INGREDIENTS
CALCIUM fosfato; Cellulosa microcristallina (agente di carica); HORSETAIL EXTRACT (Equisetum arvense L. – herba); SPIRULINE (SPIRULINE maxima Geitler – thallus); Proteina di SOIA; VITAMIN C (Acido L-ascorbico); IRON gluconato; ZINC gluconato; VITAMIN E (D-alfa tocoferile acetato); COENZYME Q10; Manganese gluconato; Niacina (Nicotinamide); Talco (agenti di carica); MAGNESIUM stearato (antiagglomerante); COPPER gluconato; Acido pantotenico (CALCIUM D-pantotenato); VITAMIN A (Retinile acetato); VITAMIN B6 (Piridossina cloridrato); VITAMIN B2 (Riboflavina 5 -fosfato sodica); FOLIC ACID (Acido pteroil-monoglutammico); Biotina (D-Biotina); COLINE bitartrato; Inositolo; Sodio selenito; Vitamina B12 (Cianocobalamina); Ipromellosa.
PACKAGE 60 TABS FOR A NET WEIGHT OF 500mg
SERVING SIZE
1 TAB PER DAY


ITALIAN MINISTRY OF HEALTH REG.#
7772
CAUTION
Do not exceed the daily serving size. If you are pregnant, nursing, taking any medications or have any medical condition, please consult your healthcare practitioner before taking any dietary supplement. Discontinue use and consult your healthcare practitioner if any adverse reactions occur. Keep out of reach of children. Store at room temperature Do not use if outer bottle seal is missing or damaged.
Do not contain animal based ingredients

CONTACT DETAILS: For further product infomation, Dr. DI Massimo and his staff are avilable at the 0552396055, or on email at info@spezieriepalazzovecchi o.it , or form the contact page on this website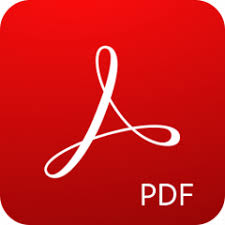 TECHNICAL SHEET: ACTIVE INGREDIENTS AND PROPERTIES