Menopause and menstrual disorders
MENOPAUSAL AND MESTRUAL DISORDERS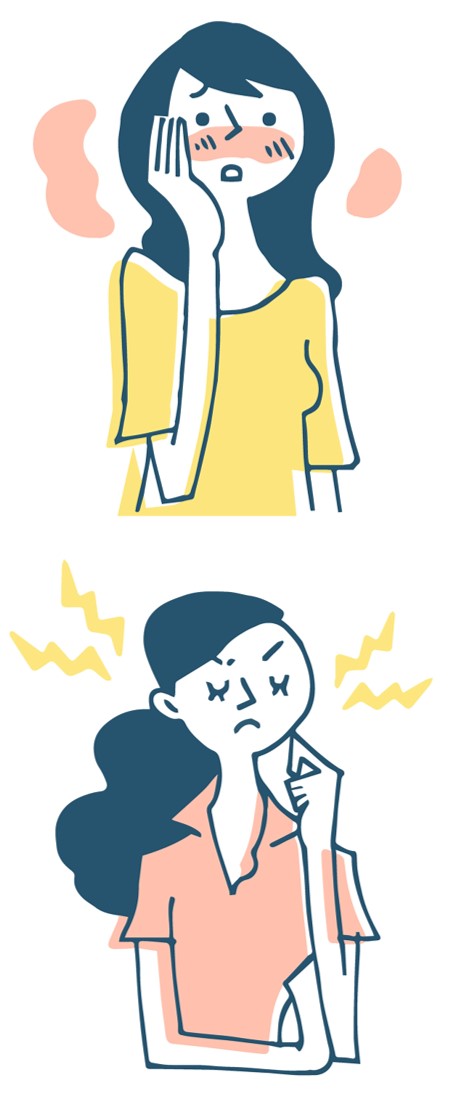 Description: Irregular menstruation: amenorrhea, dysmenorrhea, oligomenorrhea
Natural active ingredients for disorder prevention and control:
Omega 6  gamma linoleic from  OENOTHERA BIENNIS  –  SAGE essential oil  –  SOY  proteins  –  Rutiea from  HOPS  –  Vitexine from PASSIONFLOWER,  –  Flavonoidi da HAWTHORN  –  CYPRESS essential oil  –  CHAMOMILE essential oil  –  Concentrated Magnesium  –  Organic Silica from HORSETAIL  –  Vit.E  e Vit. d3  –  Rosavine and poliphenols from  RHODIOLA ROSEA  –  Protopine from ESCHOLTZIA
All the above mentioned active ingredients have been included in the formulation of the food supplements listed at the end of this page
Menopause is a delicate phase in a woman's life, in which the female organism is subjected to gradual changes. Normally during menopause there is a slower metabolism and a modification of the hormonal structure that causes weight gain, hot flashes and mood swings.
SAGE and SOY proteins are rich in ISOFLAVONES, molecules that mimic the action of estrogen (female hormones). Precisely thanks to the presence of these elements – which help to rebalance the hormonal system – Sage has a positive effect in alleviating hot flashes (thanks also to its action on the regulation of the sweating process), and in acting on anxiety and mood tone typical of the menopausal state. It has been shown that 70-80% of European women suffer from hot flashes compared to 14-18% of Asian women, in whose diet Soy is highly present. Always in menopause, Soy is also useful for counteracting the onset of osteoporosis, caused precisely by the lack of estrogen.
Dietary reccomendations: none
Lifestyle: moderate and regular physical activity is recommended