Description
AMOUNT PER SERVING
INGREDIENTS
QUANTITY
% VNR*
OLIVE STD. DRY EXT.

6% OLEUROPEINE

200mg

1,2 mg

MISTLETOE DRY EXT.
200 mg
&nbsp
PINEAPPLE DRY EXT. ATT.ENZ. 250 GDU/g
100 mg
&nbsp
HAWTHORN STD. DRY EXT.

1,5% VITEXINE 2-RAMNOSIDE

100mg

1,5 mg

LINDEN STD. DRY EXT.

1% FLAVONOIDS

100mg

1 mg

COENZYME Q10
20 mg
&nbsp
*%VNR : Percent Daily Values (DV). When empty Daily Value (DV) not established
INGREDIENTS
Olivo foglie (Olea europea L.) e.s.* tit. 6% oleuropeina; Vischio quercino foglie (Viscum album L.) e.s* ¼ ; Magnesio idrossido; Ananas succo e gambo (Ananas sativus Schult) e.s.* att. ENZ. 250 GDU/g; Biancospino foglie (Crataeugus oxyacantha L.) e.s.* tit. 1,5% vitexina 2-ramnoside; Tiglio infiorescenza (Tilia platyphyllos Scop. e/o Tilia cordata Miller) e.s.* tit. 1% FLAVONOIDS; Potassio fosfato bibasico; Agente di riempimento: Amido di mais pregelatinizzato; Antiagglometanti: Biossido di silicio, magnesio stearato vegetale; Coenzima Q10 *carrier: maltodestrina.
PACKAGE 40 TABS FOR A NET WEIGHT OF 500mg
SERVING SIZE
2 TABS PER DAY


ITALIAN MINISTRY OF HEALTH REG.#
11295
CAUTION
Do not exceed the daily serving size. If you are pregnant, nursing, taking any medications or have any medical condition, please consult your healthcare practitioner before taking any dietary supplement. Discontinue use and consult your healthcare practitioner if any adverse reactions occur. Keep out of reach of children. Store at room temperature Do not use if outer bottle seal is missing or damaged.
Do not contain animal based ingredients

CONTACT DETAILS: For further product infomation, Dr. DI Massimo and his staff are avilable at the 0552396055, or on email at info@spezieriepalazzovecchi o.it , or form the contact page on this website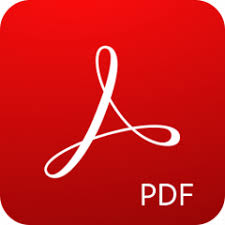 TECHNICAL SHEET: ACTIVE INGREDIENTS AND PROPERTIES