Description
AMOUNT PER SERVING
INGREDIENTS
QUANTITY
% VNR*
GYMNEMA D.E.

o/w 25% Gymnemic Acid

400mg

100 mg

L-GLUTAMMIN
200 mg
BLUEBERRY D.E.

o/w 1% Antocianin

400mg

100 mg

ZINC
12,5 mcg
125%
COENZIME Q10
10 mg
ASTAXANTIN 10%
5 mg
CROME
100 mcg
250%
*%VNR : Percent Daily Values (DV). When empty Daily Value (DV) not established
INGREDIENTS
Calcio fosfato, (agente di carica); Gymnema e.s. (Gymnema sylvestre R.Br. – folium) titolata al 25% in acido gymnemico; Cellulosa microcristallina (agente di carica); L-glutammina; Mirtillo nero e.s. (Vaccinium myrtillus L. – fructus) titolato all'1% in antocianine; Zinco gluconato; Inulina; Magnesio stearato (antiagglomerante); Talco (agente di carica);Coenzima Q10; Haematococcus e.s. (Haematococcus pluvialis Flotow – thallus) titolato al 10% in Astaxanina; Cromo picolinato; Carbonato di calcio; Ipromellosa.
PACKAGE 40 TABS FOR A NET WEIGHT OF 850mg
SERVING SIZE
2 TABS PER DAY
ITALIAN MINISTRY OF HEALTH REG.#
11294
CAUTION
Do not exceed the daily serving size. If you are pregnant, nursing, taking any medications or have any medical condition, please consult your healthcare practitioner before taking any dietary supplement. Discontinue use and consult your healthcare practitioner if any adverse reactions occur. Keep out of reach of children. Store at room temperature Do not use if outer bottle seal is missing or damaged.
Do not contain animal based ingredients

CONTACT DETAILS: For further product infomation, Dr. DI Massimo and his staff are avilable at the 0552396055, or on email at info@spezieriepalazzovecchi o.it , or form the contact page of this website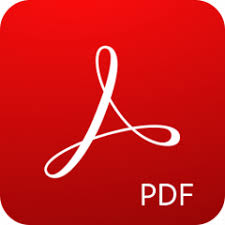 TECHNICAL SHEET: ACTIVE INGREDIENTS AND PROPERTIES