Description
DIETARY SUPPLEMENT FACTS

INGREDIENTS
AMOUNT PER SERVING
% VNR*
BLACKCURRANT g.m.
4875 mg
RED BLUEBERRY g.m.
375 mg
PERILLA d.e.

2,5% POLYPHENOLS

150 mg

3,75 mg

GINKGO BILOBA  d.e.

of which 6% GINKGOFLAVONGLICOSID

150 mg

9 mg

VITAMIN C
20 mg
25%
ZINC
5 mg
50%
*%VNR : Percent Daily Values (DV). When is empty Daily Value (DV) not established
INGREDIENTS
Purified water; Black currant bud extract (Ribes nigrum L. – bud); Fructose; Polydextrose; Cranberry bud extract (Vaccinium vitis-idaea L.- surculi); Perilla e.s. (Perilla frutescens Britton – semen) titrated at 2.5% in polyphenols; Ginkgo dry extract (Ginkgo biloba L. – folium) titrated at 6% in ginkgoflavonglycosides and at 1.5% in terpene lactones; Vitamin C (L-ascorbic acid); Citric acid (acidifier); Zinc gluconate; Potassium sorbate, Sodium benzoate (preservatives).
PACKAGE 100ml
SERVING SIZE
7,5 ml PER DAY
ITALIAN MINISTRY OF HEALTH REG.#
notified
CAUTION
Dietary supplements are not intended to treat, diagnose, cure, or alleviate the effects of diseases. Do not exceed the daily serving size. If you are pregnant, nursing, taking any medications or have any medical condition, please consult your healthcare practitioner before taking any dietary supplement. Discontinue use and consult your healthcare practitioner if any adverse reactions occur. Keep out of reach of children. Store at room temperature Do not use if outer bottle seal is missing or damaged.
Do not contain animal based ingredients

CONTACT DETAILS: For further product infomation, Dr. DI Massimo and his staff are avilable at the 0552396055, or on email at info@spezieriepalazzovecchi o.it , or form the contact module of this website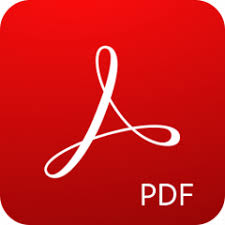 TECHNICAL SHEET: ACTIVE INGREDIENTS AND PROPERTIES