Description
AMOUNT PER SERVING
INGREDIENTS
QUANTITY
% VNR*
BLACKCURRANT d.e.
330 mg
BLACKCURRANT m.g.
330 mg
PERILLA d.e.

2,5% POLYPHENOLS

165 mg

4,12 mg

PIPER LONGUM d.e.

90% PIPERINE

116,1 mg

104,5 mg
*%VNR : Percent Daily Values (DV). When is empty Daily Value (DV) not established
INGREDIENTS
Ribes nero foglie (Ribes nigrum L.) e.s.* D/E 4/1; Ribes nero gemme (Ribes nigrum L.) m.g.; Agente di carica: cellulosa microcristallina; Perilla semi (Perilla frutescens Britton) e.s.* tit. 2,5% in Polifenoli totali; Piper longum frutti (Piper longum L.) e.s. tit. 90% in Piperina; Antiagglomeranti: biossido di silicio, magnesio stearato vegetale. *carrier maltodestrina.
PACKAGE 60 TABS FOR A NET WEIGHT OF 500mg
SERVING SIZE
2 TABS PER SERVING
ITALIAN MINISTRY OF HEALTH REG.#
68431
CAUTION
Do not exceed the daily serving size. If you are pregnant, nursing, taking any medications or have any medical condition, please consult your healthcare practitioner before taking any dietary supplement. Discontinue use and consult your healthcare practitioner if any adverse reactions occur. Keep out of reach of children. Store at room temperature Do not use if outer bottle seal is missing or damaged.
Do not contain animal based ingredients

CONTACT DETAILS: For further product infomation, Dr. DI Massimo and his staff are avilable at the 0552396055, or on email at info@spezieriepalazzovecchi o.it , or form the contact module of this website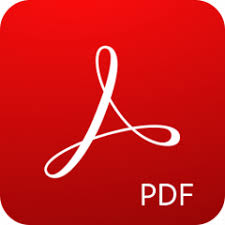 TECHNICAL SHEET: ACTIVE INGREDIENTS AND PROPERTIES